Add an inspired finishing touch to any room in the house with a little help from our new handmade 1-minute sand timer and you'll love the unique aesthetic every time you walk through the door. The deep blue, smooth lines and modern look all combine to create a statement piece that sets the tone for the rest of your space.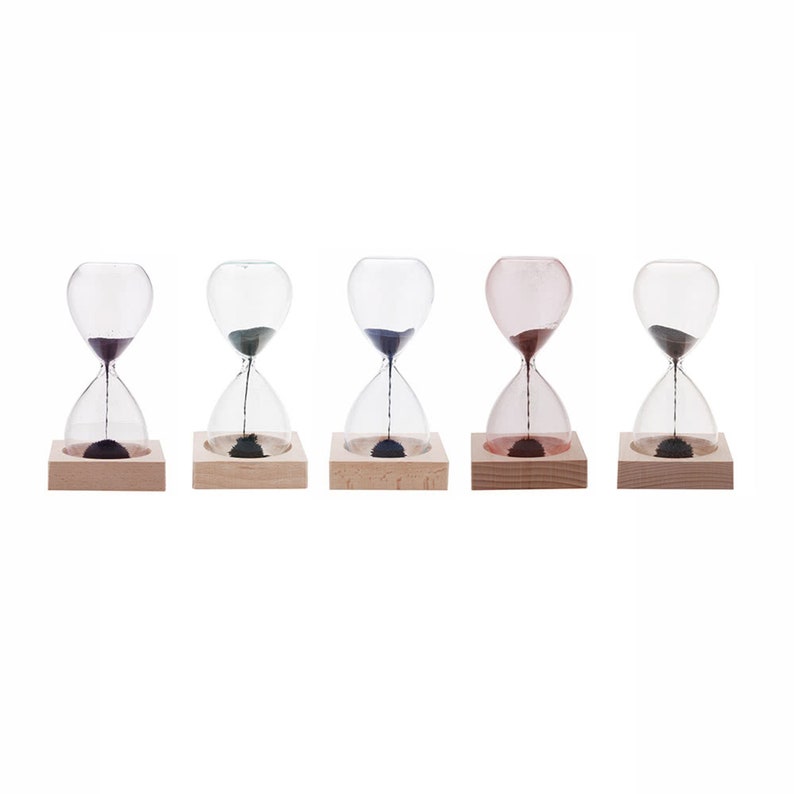 A handmade minimalist sand timer that allows you to take your decor in a new direction
Add something unique to your home and celebrate the finer things in life
A designer timer that's all about getting the fine details exactly how you want them
The 1-minute timer is ideal for when you're getting truly creative in the kitchen
Total 6.7" X 6.3" X 3" - 17cm X 16cm X 7.5cm 


USA Shipping: FREE 
International Shipping: FREE
Delivery From Germany
Trackable Shipping Method.
Worldwide Estimated Delivery: 8 - 15 business days.
Package List:
1 * Magnet Hourglass
1 * Wood Base